A purveyor of all things natural, Sven lives on a remote island off the coast of New Zealand where he grows and hand harvests native plants with unique therapeutic properties that end up in our natural personal care products for you to enjoy.
And this is how it all began…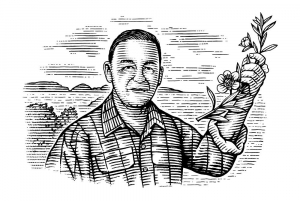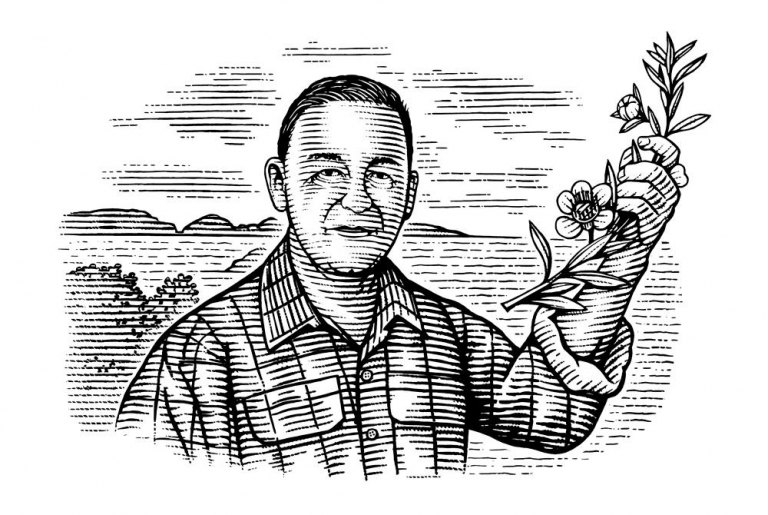 A splinter in the eye is bad news at the best of times let alone when you're two days from a doctor. But that's just how it was back in the summer of '85 on Great Barrier Island, a true natural wonder 60 miles off the coast of New Zealand.
It's fair to say when a big red tractor trundled past him carrying a local boy holding one eye and crying out the other, island farmer 'Sven' feared the worst.
Little did he suspect it was his future that was about to change forever.
You see, it wasn't just any old splinter in the boy's eye it was a Manuka tree splinter. Concealed within it were healing powers as strong as anything in the doctor's medical box. When the splinter was removed the boy's eye was right as rain.
Word quickly spread of the 'Manuka Miracle' and Sven was amazed by the healing properties of this unique tree. So armed with a bag full of kiwi ingenuity and a thick pair of gloves, he ventured off into the rolling valleys of the Island to uncover the therapeutic secrets that lay hidden within the native plants.
As the years rolled by Sven would often be seen in his old tin shed experimenting with beeswax from his hives and herbal plant extracts. Before long he began developing his own unique recipes for friends and family to enjoy, using just a weather-beaten steel can, a brandy bottle, and some old aluminum piping.
It took the intervention of family member Mark to convince him that the amazing healing properties of the Island's plants coupled with Sven's knack of extracting the very purest ingredients deserved to be shared with the wider world.
Now, after years of love, care (and a big helping hand from Mother Nature…) Sven and Mark have developed a wonderfully no-nonsense range of 100% natural personal care products that they want the whole world to finally share in.